U Pull It Junkyard Website
We make excelent Used car lot, and U Pull it Junkyard Websites. with seamless integration you can free up your time and refer your cusomters to your website to find out what vehicles yo have on the lot. 
Searchable Vehicle Inventory
Cut Down on Calls
List your vehicles on the website, where your customers can browse by make and model on their own time, You can put as much or as little information in the listing as you would like, Including photographs, damage, and other information you find important.
You Customers can also share these listings with their friends who might be looking for parts for their project car.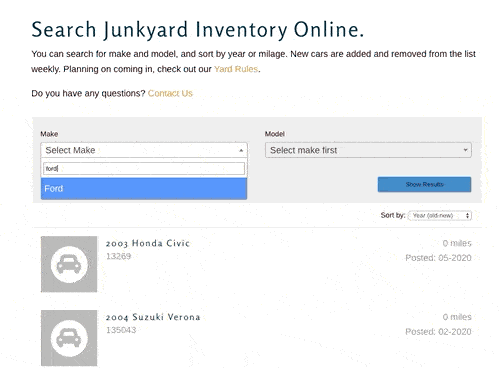 Web Design built for you
If you're looking for a no-compromises website for your Junkyard or U-Pull-It inventory, look no further than Weekend Web Solutions. Our custom website will allow you to feature thousands of vehicles on your website with Full Shema Markup capability. (meaning that they will show up on google search results!)
Features
Fully Editable CMS Website
Bulk Upload, Import 1000's of cars in seconds.
Easy, "No Code" backend with easy to understand functionality.
SEO Optimization Built-In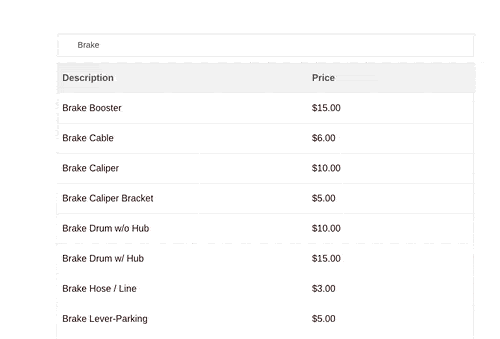 Dynamic Price List
Thousands of parts need a quick solution
Your price list could be thousands of parts long, but our website has the solution to this problem. Quickly search for parts by name – the results show up instantly.